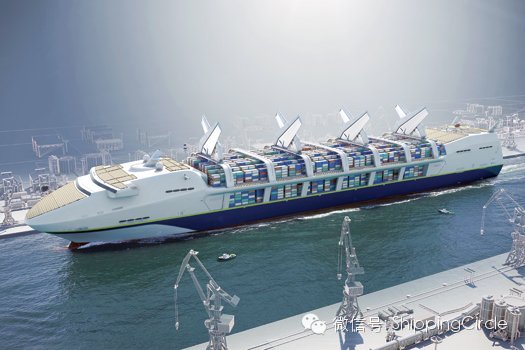 Most of us don't spend much time and effort thinking about the shipping industry. We perform most of our activities via the Internet, and the art of letter-writing is becoming extinct.
But shipping affects all of us: if you order something off the Internet and it gets delivered to your door, that has to be organized. Or if you go to the grocery store and pick up a bunch of bananas, they have to get from the farm (quite often an overseas farm) to the produce department somehow, right?
Global shipping is a huge enterprise … but what if you're just a small business?
Shipping costs
With the holidays coming up, a lot of people are going to be shipping gifts across the country and the globe, and most of them will complain about the cost. Imagine shipping things every single day. If you're a small business, this might be a reality for you. The Internet has changed how we do business, and it's had an impact on small businesses in a very real way.
Think about having to ship orders every day, and it's not difficult to see how costs add up. If you're lucky enough to have a business that grows quickly, and you find yourself having to ship to many different places, you might find yourself spending far too much money on getting your products delivered to your customers.
What are the solutions?
The United States Postal Service has started offering small-business rates, especially if you use online shipping options. There's a website called "pbSmartPostage" that can greatly reduce costs for small businesses when they need to ship.
Other services include "OneMorePallet," which will ship items that are "LTL" or "less than truckload." That essentially means if you need to ship freight (whether it is complete product or supplies) but you don't have enough to fill an entire truck, you can use this service to save money. The firm works with trucking companies to get everything where it needs to go.
What about international shipping?
Much international shipping is done, at least in part, by boat. Packages that get shipped internationally often go through several ports in order to get from point A to point B. For example, a typical route from Asia to Chicago might be several rail or flights within Asia, across the Pacific to the Prince Rupert Port Authority, then by rail to Chicago.
At each checkpoint the packages have to be sorted, inspected, and directed to the next leg of their journey. Shipping, especially at the international level, is a complicated process. It's not hard to see why it can be so expensive. It can definitely drain your finances.
If you're shipping internationally, don't presume the United States Postal Service is your only option. Far from it, actually. The Internet is going to be your best friend when you need to do international shipping. You can compare rates across various companies; and some websites even offer representatives that can help you determine what's the best plan for you and your business.
What about charging for shipping?
If you order something from an online site, more than likely you will be charged shipping and handling fees. Small businesses can add shipping to the price of their products, but be careful about this.
Don't expect to make a profit off shipping charges. Customers know what it costs to ship something, realistically, and they'll even bet that you are getting a discount because you're a business. If you're perceived as turning a profit on shipping, you'll eventually lose customers.
Source: http://skytechgeek.com/2013/11/how-technology-is-changing-the-shipping-industry/